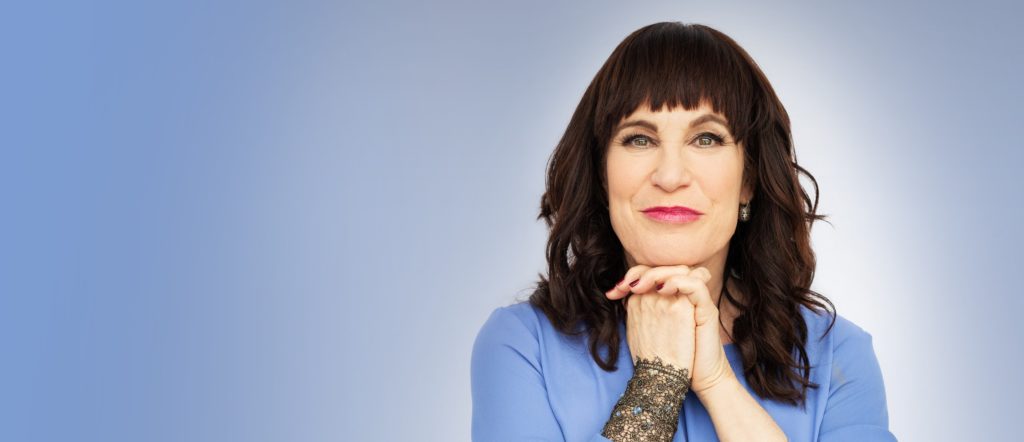 Join W.O.W. for a  night of inspiration and motivation with our keynote speaker Adrienne Gold Davis. Gold Davis, a sought after lecturer, devotes her life and professional career to Jewish education and motivational speaking while using her experience as a successful Canadian fashion and television personality to bring color and energy to her talks.
She has been an inspiring and knowledgeable trip leader for thousands of Jewish women, including many W.O.W. members, who have traveled to Israel together to connect and grow spiritually and emotionally.  Gold Davis' lessons are universal, and her words have touched audiences on all continents.
Up the Down Escalator: Maximizing Greatness is meant to give practical tools on how we use the challenges that pull us down as opportunities to enrich our lives and enable us to better handle life's twists and turns. 
Talk begins at 7 p.m. followed by a question and answer session and coffee reception.
VIP cocktail hour beginning at 6 p.m. for special ticket holders.
Sponsorships include 2 tickets, reserved seating, reserved parking, cocktail reception, acknowledgment in program and display at the event.
Sponsorship levels: 
$360: includes 2 VIP admission tickets, seating, parking, and cocktail reception hour with Adrienne Gold Davis; Name recognition/company advertisement in a program & on display
$180: includes two VIP admission tickets, seating, parking and cocktail reception hour with Adrienne Gold Davis
$100: includes one VIP admission ticket, seating, parking and cocktail reception hour with Adrienne Gold Davis
Regular ticket prices: $36/ticket
Donation: Any amount
All General Admission Parking:​ in the parking deck located at 2209 Wellesley Ave, directly behind the Levine Center. Guests should enter the second parking deck on the right.
Sponsor and VIP Parking: Wither's House 2025 Selwyn Ave, located directly across the street from McColl School of Business.
Building Entrance:​ Please enter through the McColl College of Business doors on Selwyn Avenue – McColl School Of Business. Ketner Auditorium is downstairs.