Enjoy Shabbat dinner together with members from across the entire spectrum of our community to celebrate unity through the serenity of Shabbos! We will be joining million of people across the world!
Shabbat has kept us together across continents and throughout time.
What if Shabbat – the Chief Rabbi wondered aloud – has the secret power to bring us back together, renew our sense of pride as a community, reconnect us to one another and reinvigorate our families and personal life?
The initiative was such a runaway success that communities around the world wanted in on it from year two.
Today, Jews in over 1,688 cities get together annually to experience the magic of Shabbat. In 10 languages – from Panama City to Paris, Long Island to Lagos – Jews are uniting to #KeepItTogether.
The Shabbat Project shows us what a new Jewish future could look like.
The CTC is proud to partner with the Shabbat Project.
Join us for a Shabbat dinner by clicking below and sign up for the Challah challenge by going to: https://www.theshabbosproject.org/en/tspchallahchallenge
Friday night 6:15p.m., $20 per person. Please RSVP.
Shabbos dinner with CTC sign up:
Spaces are limited so reserve your space now. 
RSVP HERE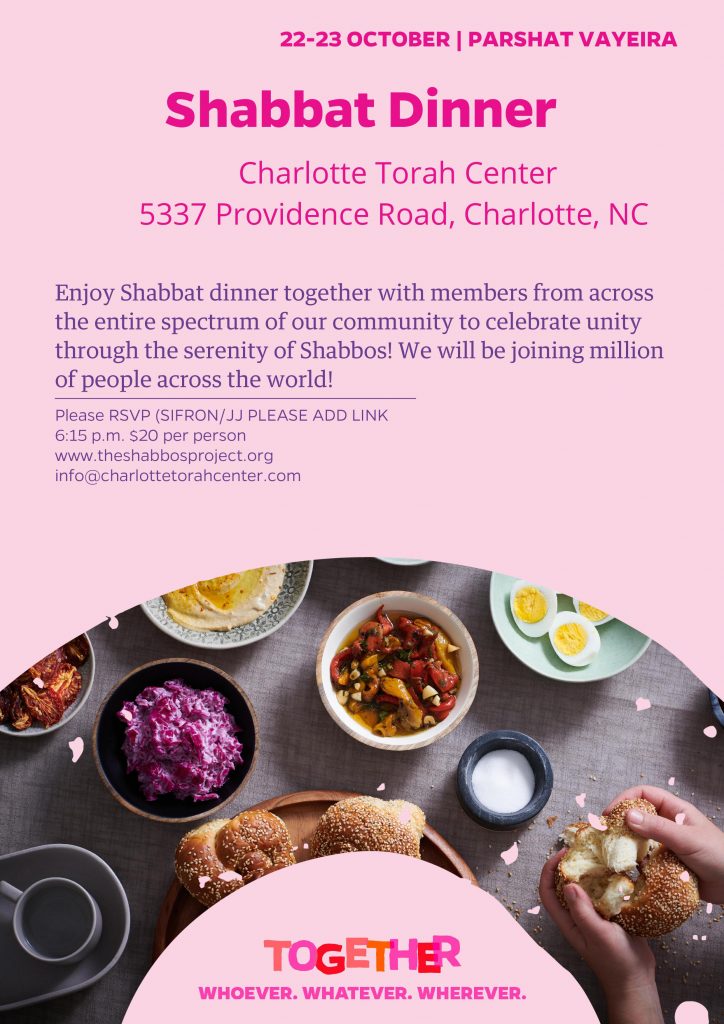 For some more events to join virtually please visit:
For more virtual events, resources and joining together, wherever, whatever, wherever. please visit: theshabbosproject.org
If you wish to keep up to date with The Shabbos Project via their Facebook page @theshabbosproject