Dates
July 21 & 22
July 28 & 29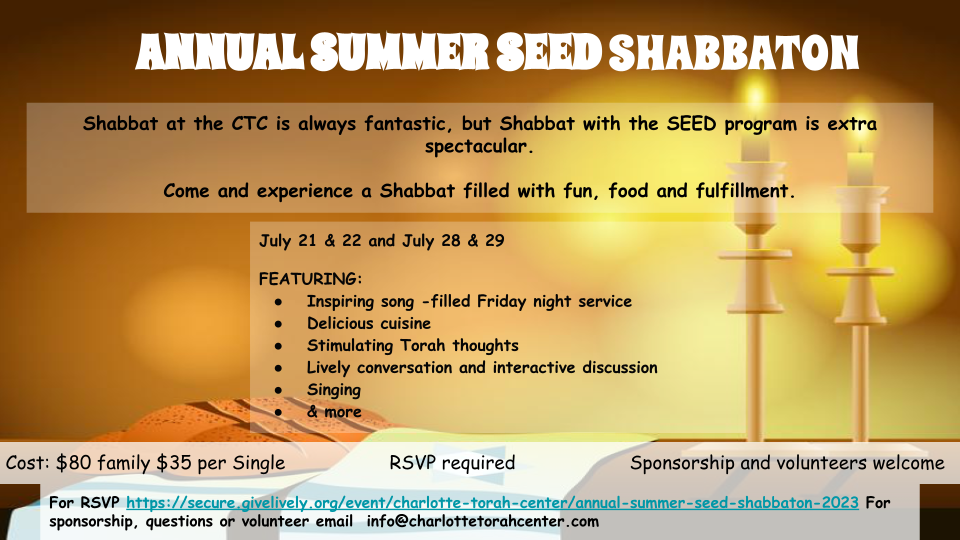 August 5 & 6
August 12 & 13
Shabbat at the CTC is always fantastic, but Shabbat with the SEED program is extra spectacular. Come and experience a Shabbat filled with feeling, fun, food and fulfillment.
FEATURING:
inspiring song -filled Friday night service
delicious cuisine
stimulating Torah thoughts
lively conversation and interactive discussion
singing & more
Join us after services on Friday night for a delicious dinner and/or the following morning for a Kiddush luncheon following services. (RSVP a must due to limited seating.) Cost: $80 per family $35 per Single per Shabbos. Space is very limited.
Shabbaton sponsorships welcome. Volunteers invited and welcome. For RSVP and questions or to volunteer please email info@charlottetorahcenter.com