Good News. COVID-19 might have caused us to close our doors but you can still come in—virtually! We will have different class offerings Every night on different topics.
Here are the topics for the next month.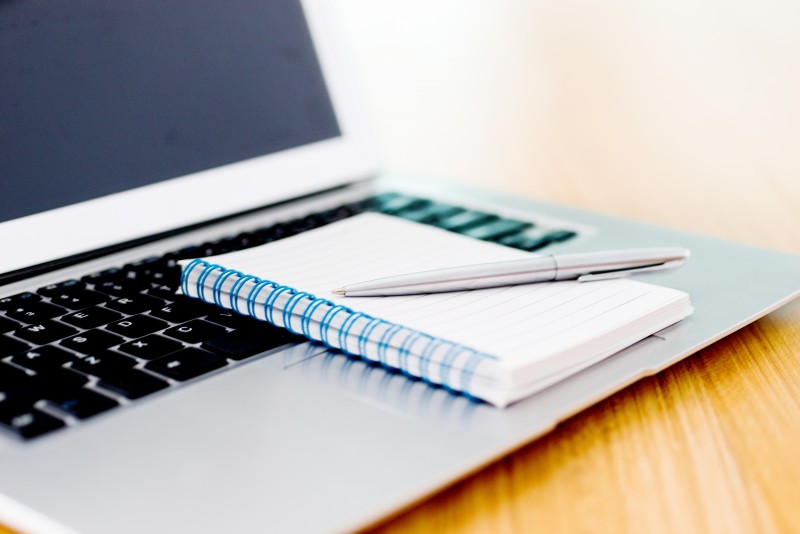 Sundays
Famous Jewish Controversies in the 20th Century
03/22 – Class 1: Omission of the Partition
The Mechitzah Controversy in 20th Century American Judaism.
03/29 – Class 2: Should Israel Accept War Reparations from Germany?
This was one of the hottest topics in the early years after Israel's founding. Some said that Israel desperately needed the money and should take it but others argued that that this blood money would allow the Germans to ease their conscious and it would be a disgrace to the 6,000,000 murdered Jews if the Jewish State accepted it.
04/05 – Class 3: To Drive or not Drive, that is the Question.
Should the way Shabbat had traditionally been observed change to accommodate the new Jewish suburban demographic of people who lived far away from the synagogue?
04/12 – Class 4: The Raid on Entebbe.
Was one of the most daring and dangerous rescue missions in modern times necessary?
Mondays
Prison Break: A three Part Series in Understanding why this night is different from all others.
Join Rabbi Binyamin Levin for his annual Haggadah class, which helps you to understand the underlying meaning of Passover and the finer points of the Haggadah. You will learn about the structure, history, and most of all, the content of one of the most popular Jewish books of all time. Whether you are leading your own Seder or attending someone else's, the night will be more special after attending these classes.
03/23 – Class 1: Introduction to the Haggadah.
03/30 – Class 2: Understanding the Structure and Story of the Haggadah and what it means for us.
04/06 – Class 3: The Importance of Questions in the Seder and how it impacts the way we act as Jews.
04/13 – Class 4: What happened during the seven weeks from Passover to Shavuot? Why do we literally count these days?
Tuesdays
Ladies Night In!  Sara picks a different topic each week relating to the unique challenges of 21st century women of all ages.
03/24 – Class 1: Three women who played a crucial role in the Passover Seder. Who were Yocheved, Miriam, and Batya? Learn how these non-conformist women forever altered the course of Jewish history and how it relates to you.
03/31 – Class 2: Exploring Passover: Freedom from or Freedom to?
How can we find freedom when we are sheltering at home?
04/07 – Class 3: The Balancing Act
Our culture often still doesn't know what to do with ambitious women who strive to be successful both personally and professionally, and many women are frustrated or confused as a result. It's time to go to two models, Ruth and Esther, who seemed to have it all, and see what lessons we can apply for our lives.
04/14 – Class 4: Where do I fit? What do I believe?
What is my uniquely feminine identity; am I comfortable with it? In this class Sara will ask some questions that might seem uncomfortable but they will help to identify your strengths and weaknesses and learn how to not only live with yourself but also find the gift that you were destined to give to the world.
Wednesdays
A Jewish Guide to Being Mindful
This ongoing weekly class given by Rabbi O has been going on for years—but each class stands on its own, so feel free to join at any time. We study one of the most popular Jewish texts from the post renaissance era called Mesilat Yesharim, written by the preeminent Italian kabbalist of the 17th century, Ramchal. Each class presents a fresh and original perspective in how to be mindful and take control of your life.
03/25 – Class 1: Learn to feel your actions and evaluate them.
04/01 – Why is this world compared to night?
Isn't that depressing? Hasn't there been drastic improvement (i.e. light) in the lives of men and women over the past few centuries?
04/08 – Class 3: Learn the skill of not falling prey to your vested interests when emotions run high
i.e. the trap of misinterpreting bad as good and vice versa. How do you know if the path you are taking is to your benefit or perhaps you are just deceiving yourself?
04/15 – Class 4: The necessity of setting aside time for yourself. The approach of Rabbi Nachman of Breslov, one of the greatest but most controversial Chassidic Rabbis of the 19th century.
Thursdays
Judaism 101
Is there really an objective Jewish belief or can I create my own version?
03/26 – Class 1: The Other Torah:
All the Cool Stuff is in the Oral Torah
04/02 – Class 2: Who Really Wrote the Torah?
(The scroll found in the ark of every synagogue)
04/09 – Class 3: Why the Jews? Why has there been Jew hatred in every place and time period in which we lived?
Rich or poor, communist or capitalist, we never seem to find grace in the eyes of the nations. Why is Israel, the only democracy in the Middle East vilified in the UN more than any other country? Instead of feeling weak and victimized, you will walk away from this class feeling proud to be Jewish.
04/16 – Class 4: Does G-d Have Any Hand in History or is He an Absentee Landlord
Who Created the World and Then Disappeared? When we pray, does G-d listen? Is He with us during this difficult period of the Corona Virus or has he vanished and left the world to run its course?
Fridays
Life Lessons from the Weekly Parsha
Get ready to sharpen your mind and soften your heart as you learn how to accept the love the people in your life—including you.
Friday classes will begin at 5:00pm
03/27 – Class 1: Vayikra
1) How to be happy and maintain it.
2) Learn to use your full potential.
04/03 – Class 2: Tzav
1) The litmus test for arrogance
2) Talk about your good fortune rather than drain people by talking about your misfortunes.
04/10 – Class 3: Shmini
1) Don't be deceived by the false humility that prevents you from accomplishing.
2) Learn how to be a wise person.
04/17 – Class 4: Tazria
1) Distorting the truth in order to make peace among people.
2) What's the first question to ask yourself when you see a fault in someone else?
Join Zoom Meeting
https://zoom.us/j/770959734?pwd=RzI0RjN0ZTJtSmdGWVRIcmRyOUtRZz09
Meeting ID: 770 959 734
Password: 030918
One tap mobile
+13126266799,,770959734# US (Chicago)
+16465588656,,770959734# US (New York)
Dial by your location
+1 312 626 6799 US (Chicago)
+1 646 558 8656 US (New York)
+1 346 248 7799 US (Houston)
+1 669 900 9128 US (San Jose)
+1 253 215 8782 US
+1 301 715 8592 US
Meeting ID: 770 959 734
Find your local number: https://zoom.us/u/aBlNjE3iz
Just because you are home doesn't mean you need to be isolated from Jewish engagement. Join us for any or all of the above. If you would like a class in a different topic, please send me an email to let me know (rabbi@charlottetorahcenter.com). We are here for you.