Please join the CTC this year as we join the worldwide Shabbos Project. Join us as we bring Shabbat home with communities and cities around the world. One Shabbat. The same week, the same day. This year let's do it. NOVEMBER 6-7.

Jews from all corners of the world experience the magic of one full Shabbat.

This year it is being done virtually. Won't you join us. What is the Shabbos project you ask?
https://youtu.be/AZvzg1Wftec
To learn more about the Shabbos project and join us please visit https://www.theshabbosproject.org/en/home or https://www.facebook.com/theshabbosproject/

At CTC we will be joining the Project Inspire Arizona virtual Challah Bake or the Partner in Torah Challah bake. You can join both… Please let us know if you will be joining any or all of these virtual Challah bakes.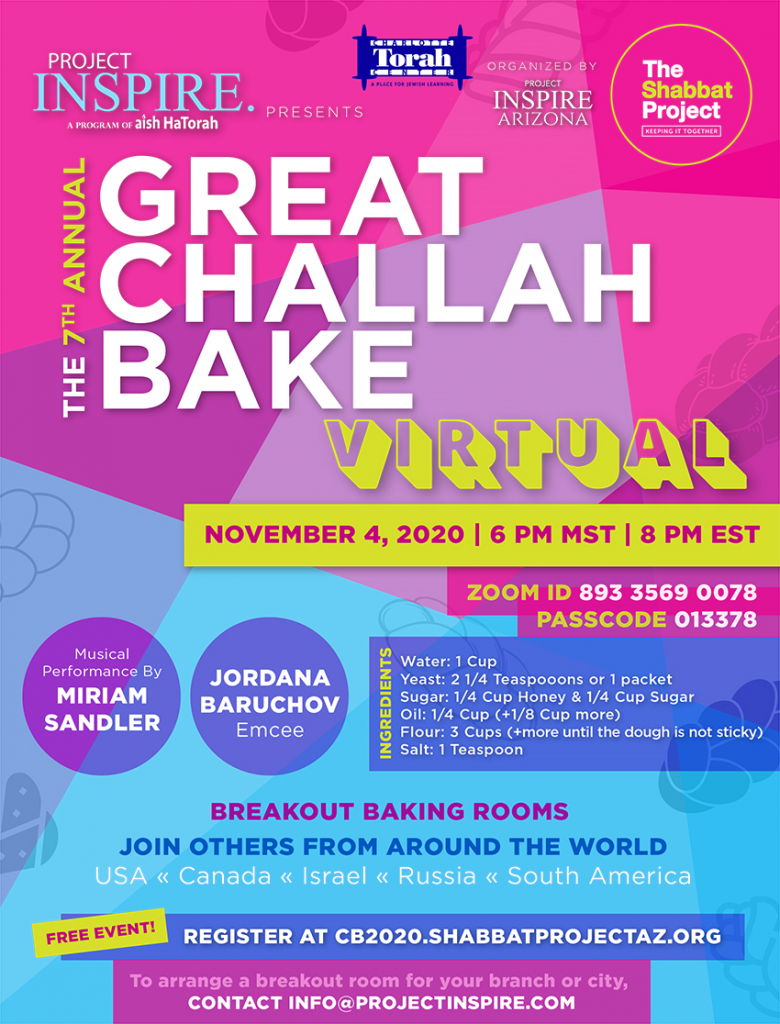 There are so many options of events you can join if you visit theshabbosproject.org. We at the CTC will be sharing ideas as well of how to make Shabbat next week extra special.